It's time your music had an upgrade
Equivalent Input Noise (EIN)
-129dBu*
The ultimate desktop audio interface, AudioFuse Studio gives you 4 world-class preamps, incredible connectivity, a versatile feature set, hands on control and a host of clever design features.
The quality you deserve
When your diary is filling up with sessions and your clients need you to deliver, you need equipment you can trust. AudioFuse Studio ticks all the boxes.
Superb preamps, rock-solid performance, low latency, dozens of incredibly useful "just in case" features like a built-in phono preamp for vinyl sampling, Bluetooth streaming to your monitors or a channel in your DAW, awesome USB-C, ADAT, MIDI, and Word Clock connectivity and robust build.
AudioFuse Studio gives you 4 of our legendary Discrete Pro© preamps to track your music, and a superb analog signal path that will reveal every nuance of your audio. The super-low Equivalent Input Noise (EIN) lets you capture every subtle detail, while the huge 72dB input gain gives you enough gain to drive even the quietest ribbon mic. Everything is also capture with a practically perfect flat frequency response, too.
Enhancing the way you
actually make music
Fed up of using studio equipment that forces you down a certain creative path? We were too, that's why we made AudioFuse Studio.
Listen to music, or track ideas straight from a phone to your DAW with a high quality Bluetooth receiver. Use the DC-coupled outputs to control parameters of your modular synths. The possibilities are limitless.
Every connection features the best components on the market, giving you perfectly transparent analog-digital conversion, practically non-existent noise on the preamps, even when fully cranked, loads of gain to make even the quietest mics shine, and a silky-smooth, audiophile listening experience.
You have the power
AudioFuse Studio doesn't just sound amazing, it lets you do more with the things you already have.
Power with DC or USB
Expand with ADAT
Dedicated software control
Integrated USB2 Hub
AudioFuse Creative Suite
AudioFuse Studio comes complete with an ever-evolving collection of software effects and instruments that will let you add your own unique signature to your music. Color the pristine inputs of AudioFuse Studio with stunning vintage effects!
The AudioFuse Creative Suite currently contains: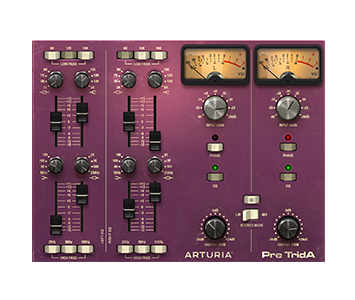 Pre TridA
Music industry gold-dust. Get that ultra-rare Soho preamp sound and musical EQ that added flavor to countless best-selling hits for over half a century.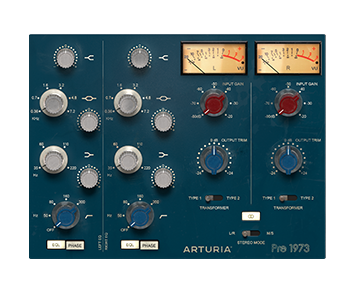 Pre 1973
Inspired by the hugely influential British studio sound, the Arturia Pre 1973 is the key to getting that harmonically exciting, solid-state 70s tone.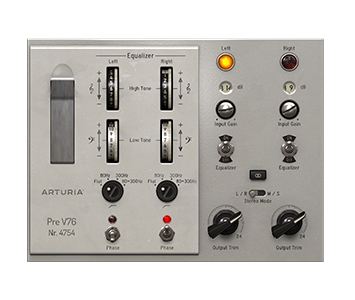 Pre V76
The key to getting that "White Album" sound, these reinvented German engineered, tube-driven broadcast preamps were beloved by Abbey Road.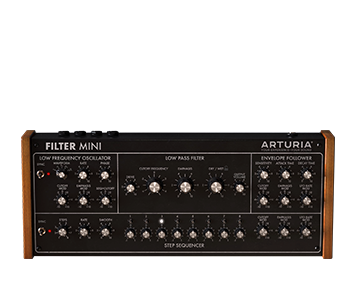 Filter Mini
Dr Robert Moog's iconic, smooth ladder filter, accurately recreated and updated with an LFO, envelope follower, and a step sequencer.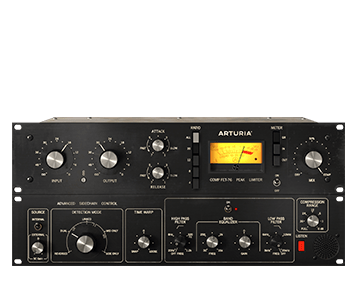 Comp FET-76
Modelled after the most sought-after compressor ever made, the Class A FET sound our 1176 software recreation seems to make everything sound better.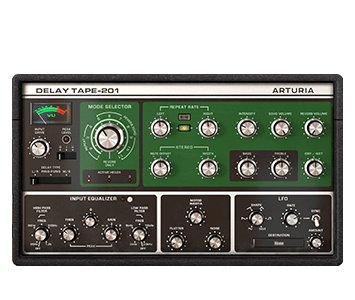 Delay TAPE-201
The Arturia Delay TAPE-201 gives you everything you love about the sound of vintage hardware tape delays, but with the reliability and versatility of software.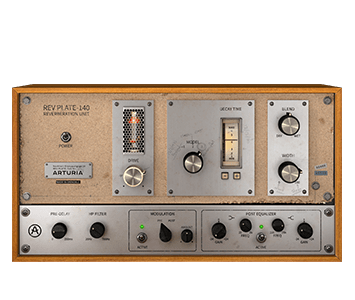 Rev PLATE-140
The silky-smooth, resonant tone of vintage plate reverbs have shaped the sound of many iconic vocal performance, given the drums of best-selling tracks their air, and brought whole mixes together with bright, sweet overtones.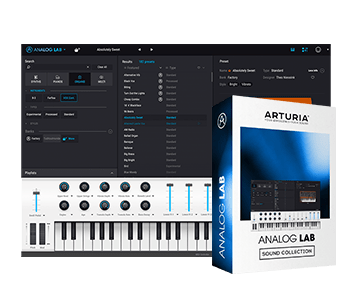 Analog Lab Lite
A superb software instrument containing hundreds of amazing presets taken from Arturia's award-winning V Collection. Analog synths, pianos, organs, and more await.